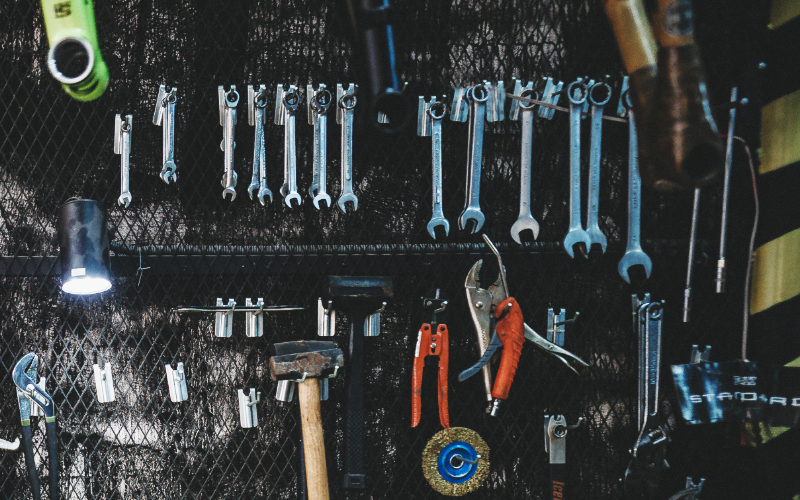 MAINTENANCE
Every bike at Mr Biker Saigon comes with 1-year free maintenance (1). Our service department is stocked with the latest tools and equipment from industry leader, Park Tools, and we keep one of the largest replacement parts inventories in the country. Whether it's a simple adjustment, replacing a worn part, or a complete overhaul, you can be sure that we can handle it, and get you back out on your bike quickly. (2)
(1) Free maintenance is available at Mr Biker Saigon no. 354 Vo Van Kiet, Co Giang ward, District 1, HCMC
(2) Free maintenance is provided on the original product and it's original parts. Installations and adjustments of non-original parts are not covered under the free maintenance plan.
RECOMMENDED MAINTENANCE SCHEDULE
When, and how often, your bike will need maintenance depends on how often you use it and in what conditions. Below is a guideline on the typical service needed to keep your bike in good working condition:

Pit Stop:
The components of bicycles work together through a series of specifically calibrated tensions. Gears and brakes are controlled by cable tensions, and wheels by spoke tension. New bicycles generally have a break-in or settling period where the cables will stretch and the spokes will settle. You will notice after about 30-days of riding that your gears are not as smooth, your brakes are not a firm and your wheels not as straight. This is normal and we recommend you drop your bike off for a quick 30-minute "pit stop" tune-up.
"Bronze" Tune Up:
Around the 6-month mark, parts will start to show wear from use and also the elements. It is recommended that you drop your bike off for a more comprehensive tune up that will include all the adjustments of the Pit Stop tune-up and also a full review of all the moving components on the bike. Wheel bearings, head set bearings, drive train parts, suspension parts and brakes.
"Silver" Tune Up:
As you come close to the 12-month mark, we highly recommend that you take full advantage of your free years service and drop your bike off for a full overhaul. We will do all the points of the Pit Stop and Mini and also replace grease inside moving parts such as headsets, wheel hubs and bottom brackets. At that time, we'll also recommend replacing any severely worn parts as needed.
Note: The ability for same day tune-ups will vary from day-to-day. We highly recommend that you call ahead to check the availability or book an appointment. While our goal is to tune-up your bike while you wait, we cannot guarantee it and appreciate your understanding if you arte requested to leave your bikes and pick-up at a later date.